Hopewoods has been providing Ontario's Asian and Chinese communities with both professional psychotherapy services and resources to families who are struggling financially since 2011. 
When you or a family member has received a mental health diagnosis, it can be a bit to process, and knowing what it entails can be confusing. This is especially true for parents and their children, or individuals who are only starting out on their mental health recovery journey. 
We offer resource packages that contain helpful information pertaining to you or your child's mental health diagnosis. We want to provide you with the best care possible, and to do this our packages are available at a fee. At Hopewoods, we provide individualized packages with recommendations to each patient's needs.
The earlier we can intervene, the better to ensure your child will experience fewer disruptions as a result of their condition.
Though there is no cure for ADHD, treatment can help manage symptoms and improve daily function, which can involve medications, behavioural interventions, or a combination of the two. Your child's treatment will be chosen depending on their symptoms and needs. Please consult your General Physician or Psychiatrist regarding medication.
A behaviour intervention plan may be suggested to help teach your child adaptive behaviour skills, reduce off-task, inattentive and hyperactive/impulsive behaviours. Family therapy may be recommended so all members of the family are able to learn healthy ways of managing your child's condition.
Sign up for the waiting list and get notified as soon as the download is ready.
Autism Spectrum Disorder (ASD)
Autism spectrum disorder is a multifaceted developmental condition, which involves persistent challenges with social communication, reserved interests, and repetitive behaviour.
Though it is a lifelong disorder, the degree of loss in functioning because of these challenges will vary between individuals with autism.
Many effective interventions can help to improve functioning. Having a child or family member with autism affects the whole family, which can be stressful, time-consuming, and expensive. Paying attention to the physical and emotional health of the whole family is crucial.
Sign up for the waiting list and get notified as soon as the download is ready.
Specific Learning Disorders
The types of learning disorders are as follows:
Sign up for the waiting list and get notified as soon as the download is ready.
Free resources are available as well if you're needing support right away and need to speak to someone or would like some information on addiction or mental health.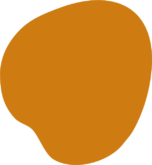 Our team of experienced counsellors is dedicated to providing you with a safe and supportive space to explore your thoughts and feelings.
We understand that taking the first step can be difficult, which is why we offer free consultations to help you get started. You can book online or contact us directly. Please call our staff if you have any questions.