Clinical Director & Founder
Provides Service to: Middle adulthood (36-65), Elders (66+)
Area of Focus: Marriage counselling and couples therapy, Emotionally Focused Therapy, Cognitive Behavioural Therapy…
Registered Psychotherapist, Clinical Director and Supervisor
Provides Service to: Preschoolers (3-5), Adolescent (13-18), Young adulthood (19-35), Middle adulthood (36-65)
Area of Focus: Marital and Premarital, Grief, Substance Use…
Provides Service to: Young adulthood (19-35), Middle adulthood (36-65)
Area of Focus: Grief, Mood disorders, Trauma and PTSD, Mental health issues, Anxiety disorders…
Clinical Counsellor, Life/Parenting Coach
Provides Service to: Young adulthood (19-35), Middle adulthood (36-65)
Area of Focus: Parenting, Family relationships, Grief and loss…
Provides Service to: Young adulthood (19-35), Middle adulthood (36-65)
Area of Focus: Marriage and family relations, Personal trauma, Adolescent growth…
Registered Psychotherapist
Provides Service to: Young adulthood (19-35), Middle adulthood (36-65), Elders (66+)
Area of Focus: Relationship issues, Newcomers, Cultural transition, Family-centered…
Registered Social Worker, Registered Psychotherapist
Provides Service to: Adolescent (13-18), Young adulthood (19-35), Middle adulthood (36-65), Elders (66+)
Area of Focus: Domestic Abuse, Pregnancy, Prenatal, Postpartum, Teen Violence…
Provides Service to: Children (6-10), Adolescent (13-18)
Area of Focus: Early childhood parenting, Family relationships, Cultural integration…
Resigtered Social Worker, Registered Psychotherapist
Provides Service to: Adolescent (13-18), Young adulthood (19-35), Middle adulthood (36-65)
Area of Focus: Student counselling, Personal and relational challenges, Children and youth at risks…
Registered Psychotherapist
Provides Service to: Young adulthood (19-35), Middle adulthood (36-65), Elders (66+)
Area of Focus: Emotional Disturbance, Obsessive-Compulsive Disorder (OCD), Women's issues…
Psychometrist, ADHD Coach
Provides Service to: Children (6-10), Preteen (11-12)
Area of Focus: Family relationships, Parenting issues, Schizophrenia…
Registered Psychotherapist
Provides Service to: Preschoolers (3-5), Children (6-10), Preteen (11-12), Adolescent (13-18), Young adulthood (19-35), Middle adulthood (36-65), Elders (66+)
Area of Focus: Partner assault, Anger management, Addiction…
Provides Service to: Children (6-10), Preteen (11-12)
Area of Focus: Early childhood, Parenting issues, Special needs education…
Registered Psychotherapist
Provides Service to: Children (6-10), Preteen (11-12), Young adulthood (19-35), Middle adulthood (36-65)
Area of Focus: Stress management, Post-traumatic growth, Mindfulness…
Provides Service to: Young adulthood (19-35), Middle adulthood (36-65)
Area of Focus: Trauma-related, Mindfulness, Accident-related…
Registered Social Worker, Registered Psychotherapist
Provides Service to: Young adulthood (19-35), Middle adulthood (36-65), Elders (66+)
Area of Focus: Mental health issues, Anxiety, Depression…
Provides Service to: Young adulthood (19-35), Middle adulthood (36-65)
Area of Focus: Depression, Anxiety, Stress, Mental health issues…
Registered Psychotherapist
Provides Service to: Young adulthood (19-35), Middle adulthood (36-65)
Area of Focus: University students, Relationship issues, Anxiety…
Provides Service to: Young adulthood (19-35)
Area of Focus: Cross-cultural concerns, Anger management, LGBTQ+…
Provides Service to: Preschoolers (3-5), Children (6-10), Preteen (11-12), Adolescent (13-18), Young adulthood (19-35), Middle adulthood (36-65), Elders (66+)
Area of Focus: Alcohol Use, Obesity, Suicidal Ideation…
Registered Psychotherapist
Provides Service to: Adolescent (13-18), Young adulthood (19-35), Middle adulthood (36-65), Elders (66+)
Area of Focus: Panic Attacks, Work Issues, Cultural Adjustment…
Registered Psychotherapist
Provides Service to: Children (6-10), Preteen (11-12), Adolescent (13-18), Young adulthood (19-35), Middle adulthood (36-65)
Area of Focus: Relationship issues, Mindfulness, Parenting…
Registered Psychotherapist
Provides Service to: Young adulthood (19-35), Middle adulthood (36-65)
Area of Focus: Special needs, Vulnerable population, Bipolar disorder, Parenting issues, Trauma…
Provides Service to: Adolescent (13-18), Young adulthood (19-35), Middle adulthood (36-65)
Area of Focus: Vulnerable population, Special educational needs, Criminal behaviours…
Provides Service to: Young adulthood (19-35), Middle adulthood (36-65), Elders (66+)
Area of Focus: Dementia, Retirement arrangements, Palliative care, Intergenerational relations…
Registered Psychotherapist
Provides Service to: Young adulthood (19-35), Middle adulthood (36-65)
Area of Focus: Cultural and diversity, Anxiety, Sexuality (LGBTQ+), Trauma, Life transition…
Registered Psychotherapist, Registered Social Worker
Provides Service to: Young adulthood (19-35), Middle adulthood (36-65), Elders (66+)
Area of Focus: Trauma, Depression, Anxiety, Anger management, Grief and loss …
Registered Psychotherapist
Area of Focus: Trauma, Depression, Anxiety, Life transition, OCD, Anger management, Grief and loss…
Registered Psychotherapist (Qualifying)
Provides Service to: Young adulthood (19-35), Middle adulthood (36-65)
Area of Focus: Cognitive behavioural therapy, Acceptance and commitment, Emotional-focused…
Provides Service to: Preteen (11-12), Adolescent (13-18), Young adulthood (19-35), Middle adulthood (36-65)
Area of Focus: Chronic pain, Suicidality, Insomnia, Depression, Relationship issues, Self-harm…
Registered Psychotherapist
Provides Service to: Young adulthood (19-35), Middle adulthood (36-65)
Area of Focus: Low self-esteem, Intimate partner violence, Bereavement…
Provides Service to: Adolescent (13-18), Young adulthood (19-35), Middle adulthood (36-65), Elders (66+)
Area of Focus: Anxiety, Depression, Relationship difficulties…
Registered Nurse Psychotherapist
Provides Service to: Young adulthood (19-35), Middle adulthood (36-65)
Area of Focus: Trauma, Depression, Anxiety, Substance use…
Registered Psychotherapist (Qualifying)
Provides Service to: Adolescent (13-18), Young adulthood (19-35), Middle adulthood (36-65)
Area of Focus: Special needs, Relationship issues, Family…
Provides Service to: Preteen (11-12), Adolescent (13-18), Young adulthood (19-35), Middle adulthood (36-65)
Area of Focus: Cognitive Behavioural Therapy, Acceptance and commitment, Emotional-focused…
Registered Psychotherapist (Qualifying)
Provides Service to: Preteen (11-12), Adolescent (13-18), Young adulthood (19-35), Middle adulthood (36-65), Elders (66+)
Area of Focus: Nature therapy, Mindfulness, Person-centres, Emotional-focused, Cognitive Behavioural Therapy…
Registered Psychotherapist
Provides Service to: Young adulthood (19-35), Middle adulthood (36-65), Elders (66+)
Area of Focus: Suicidal, Personal and spiritual development, Spiritual Formation…
Registered Social Worker, Registered Psychotherapist
Provides Service to: Young adulthood (19-35), Middle adulthood (36-65)
Area of Focus: Anxiety, Car accident victims, Christian-based counselling…
Registered Psychotherapist (Qualifying)
Provides Service to: Middle adulthood (36-65)
Area of Focus: Self-development, Parenting styles, Couple relationships…
Registered Psychotherapist (Qualifying)
Provides Service to: Adolescent (13-18), Young adulthood (19-35)
Area of Focus: Trauma, Depression, Internet/ gaming addiction, Couple, Family…
Registered Psychotherapist (Qualifying)
Provides Service to: Young adulthood (19-35), Middle adulthood (36-65), Elders (66+)
Area of Focus: Trauma, Depression, Anxiety, Life transition, Aging related issues, Eating disorder…
Registered Psychotherapist (Qualifying)
Provides Service to: Young adulthood (19-35), Middle adulthood (36-65)
Registered Psychotherapist (Qualifying)
Area of Focus: Trauma, Depression, Anxiety, Life transition, Special needs (developmental issues)…
Registered Psychotherapist (Qualifying)
Provides Service to: Young adulthood (19-35), Middle adulthood (36-65)
Area of Focus: Trauma, Anxiety, Life transition, Aging related issues, Couple…
Registered Psychotherapist (Qualifying)
Provides Service to: Young adulthood (19-35), Middle adulthood (36-65)
Area of Focus: Trauma, Depression, Anxiety, Life transition, Special needs (developmental issues)…
Registered Psychotherapist (Qualifying)
Provides Service to: Young adulthood (19-35), Middle adulthood (36-65)
Area of Focus: Trauma, Depression, Anxiety, Life transition, Substance use (drug, marijuana, alcohol, etc)…
Our team of experienced counsellors is dedicated to providing you with a safe and supportive space to explore your thoughts and feelings.
We understand that taking the first step can be difficult, which is why we offer free consultations to help you get started. You can book online or contact us directly. Please call our staff if you have any questions.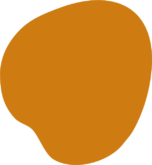 Would you like to meet our staff?
Give us a call or email us. We look forward to meeting you!